Collaborations
DETOLA & GEEEK x TIPPERLILLY HILL
After meeting Roz at my first Solo Craft fair in Balham in 2019, we just hit it off straight away. And it was immediately evident that we both were mad colour lovers.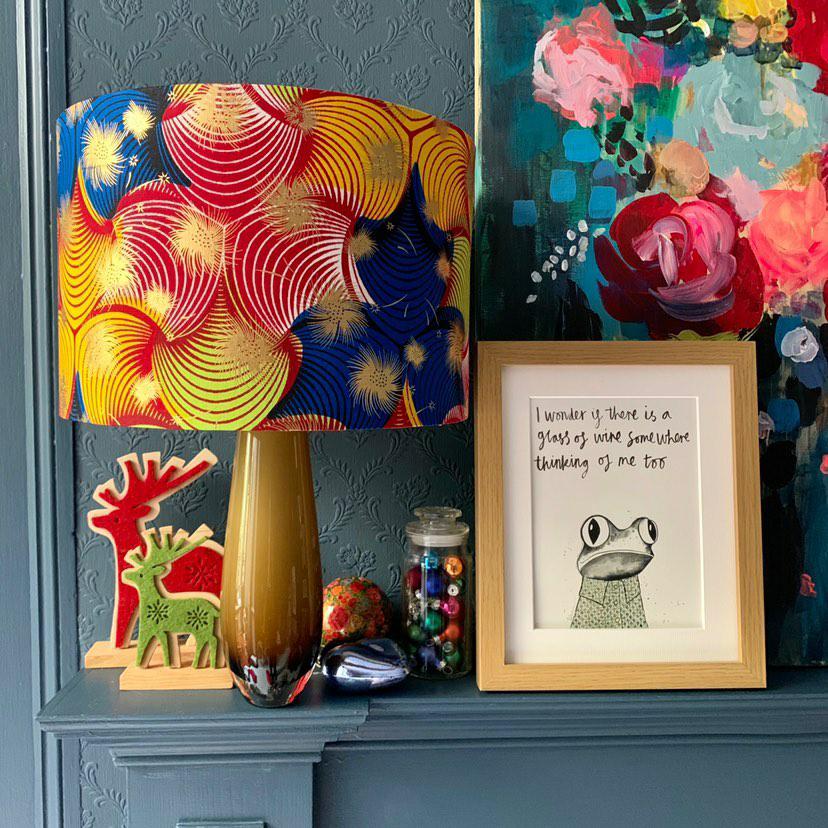 Last year, during the 2020 Pandemic, Roz contacted me and said let's collaborate and do a quick photo shoot using one of my African lampshades and style it with one of her gorgeous hand paintinings.
ALPHA OMEGA FILM
We were totally chuffed when we collaborated with Smash Screen films and supplied them with some of our colourful African Boho lampshades and cushions for their film set design. Such an homour.
CLEAN UP HITCHIN
Detola and Geek was approached by clean up Hitchin totake part in their 2017 bin Installation project.
They used an image of African print and wrapped it around the bins which are all dotted around Hitchin town centre and nearby.